Vinceška Held at the most State-of-the-Art Winery in the Region
20. January 2017.
The feast day of Saint Vincent, patron saint of wine-growers, was celebrated today in the state-of-the-art winery Vina Belje on Banovo Brdo in Baranja by the numerous guests from the entire region. Among the residents of Baranja, this feast day is better known as Vinceška.
Traditionally, Vinceška marks the start of grapevine pruning and the start of a new viticultural year. This year's first pruning in Belje vineyards was led by Davor Bošnjaković, director of Belje d.d., accompanied by Ljerka Puljić, member of the Supervisory Board of Agrokor, and Goran Miličević, director of Belje Winery.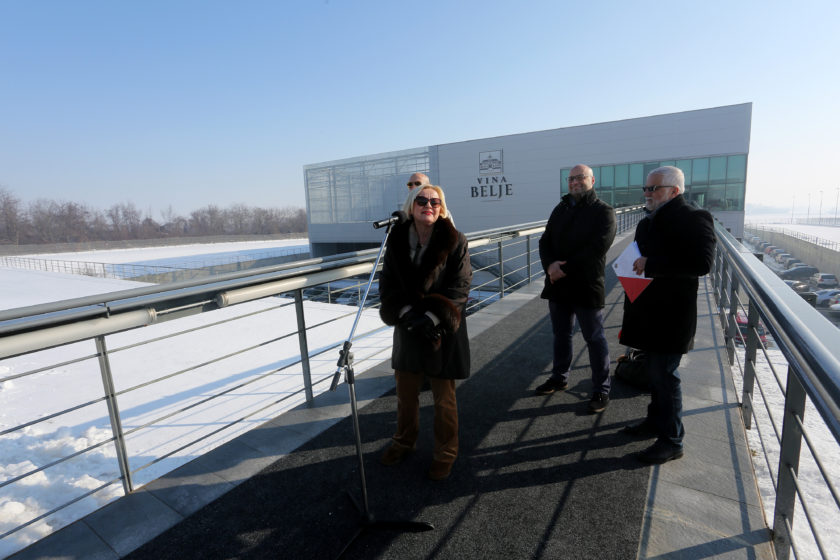 Vina Belje are entering the new viticultural year with great results achieved in the previous year, during which 3.2 million litres of wine were sold, 2.5 million litres of which was premium-quality Graševina, the most important wine variety of Vina Belje. Graševina is the most common wine variety in Croatia, and given the fact that it makes for 25% of all the wine produced, sales volume of the quality and premium-quality Graševina Belje is the best indicator of the growing demand for Graševina, as well as consumers' growing awareness of its quality and value.
"Vinceška is a great way to start the new viticultural year. We believe that this year is going to be even better than the previous one and that it is going to bring about another exquisite harvest. Belje continues the strategy of growth and development, which is why we plan to renew 40 hectares of vineyards – located right above our winery and cleared out a few months ago. When it comes to sales, we are keeping our focus on the national market. However, we are opening new foreign markets as well, since numerous acknowledgments and awards won at international wine competitions prove the excellent potential of our wines", said Davor Bošnjaković.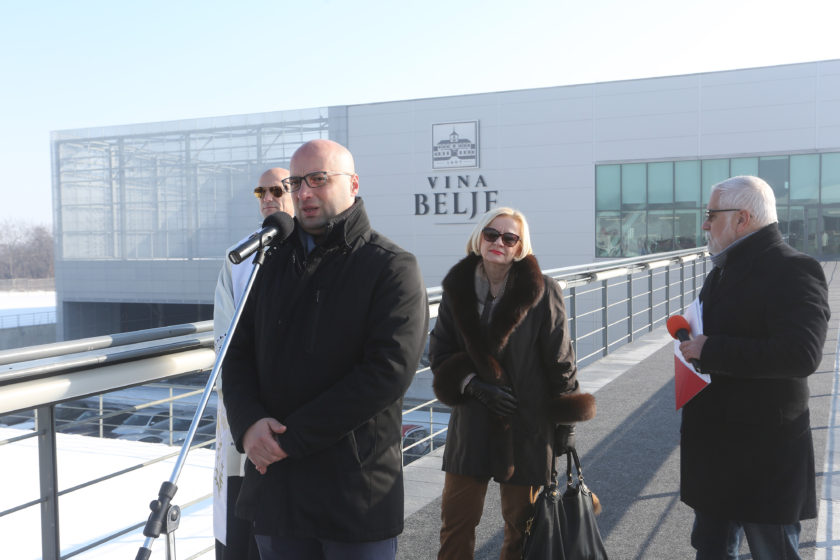 Vinceška is celebrated each year by listening to the sounds of tamburitza music, by enjoying Belje Graševina, cooked beans and Baranja sausages and bacon, and, in accordance with the old folk customs, Belje vineyards are decorated with Baranja kulen and sausages and splashed with wine in hopes to have a more successful 2017.